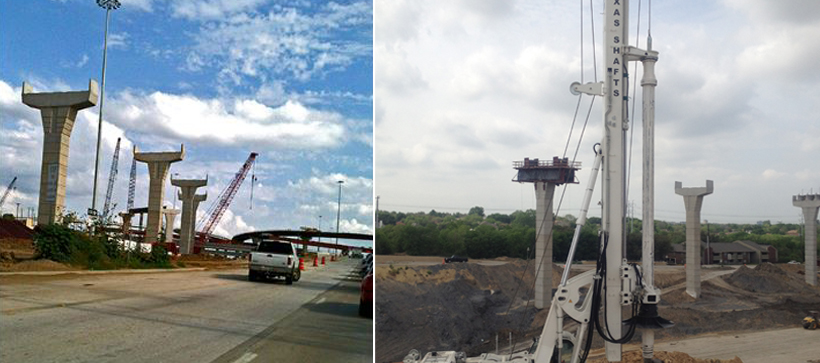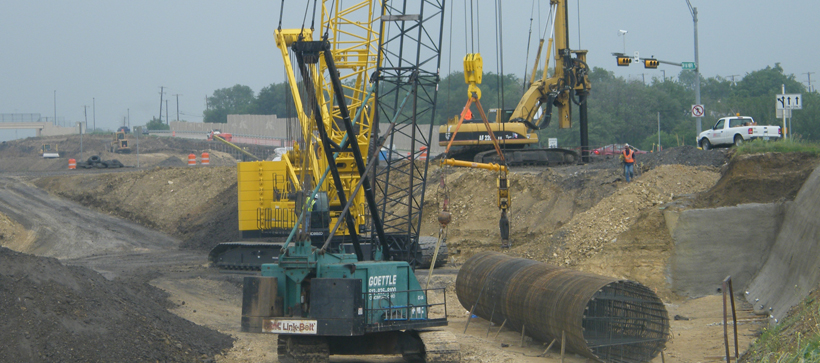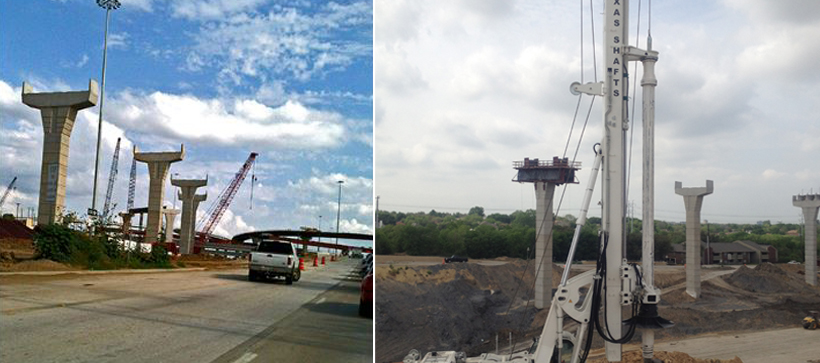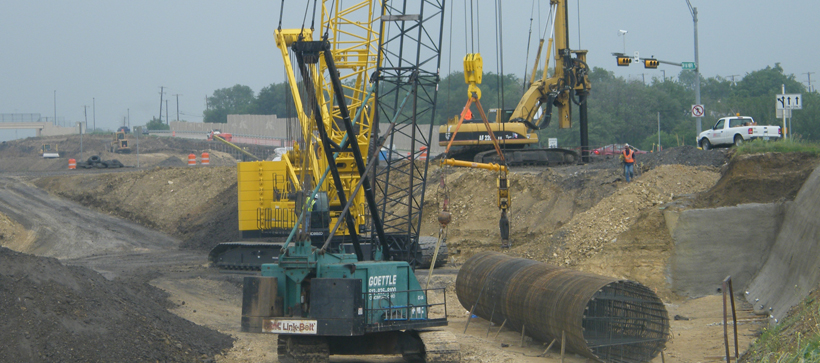 Location: Grand Prairie, Texas
The President George Bush Turnpike Western Extension corridor project, also known as State Highway (SH) 161 has an expected cost of $546 million dollars. This project provided approximately an 11.5-mile new link in the growing loop around Dallas. The corridor consists of the tolled main lanes as the PGBT WE and the frontage roads as SH 161. The Texas Department of Transportation (TxDOT) initiated the project in May of 1969. We are completing Phase 4 which includes two main lanes in each direction from North Carrier Parkway to I-20 and interchanges at I-30 and I-20. Expected completion is fourth quarter of 2012.
Our portion of this project includes installation of drilled shafts for the bridge structures and retaining walls. We will install thousands of drilled shafts ranging from 18" to 120" in diameter, up to 100' deep, approximately 140,000 total linear feet.